New!! WE HAVE SEEN STRANGE THINGS https://vimeo.com/189720231
Update on surgery and recovery:
On November 21st I entered a hospital for a full knee replacement surgery. The plan was surgery on Monday and release to rehab facility on Friday. I was looking forward to getting my knee repaired and back to normal activities. On Tuesday they had me up and walking but I was very weak and was starting to feel very strange, I was back in bed and feeling sick, not just knee pain, extreme nausea, projectile vomiting ... lot's of "sick" feelings. Still they would get me up to walk and I just thought is was normal knee surgery pain.
By Friday, my expected date to transfer to a rehab facility, I was feeling worse. They couldn't figure out what was wrong but said I was not ready to go to this facility. After five episodes of projectile vomit and extreme weakness, dozens of blood tests, a pic-line installed, two pints of blood and 30lbs lighter...A full week later the doctors determined that I had a rare condition called Heparin Induced Thrombosis?
That evening I was sent by ambulance to a hospital 40 miles away and found my self in the ECU of that hospital...and the doctors there explained somewhat, my condition. I was so frustrated and weak, and was told it might take 7-8 days to reverse. Heparin is a blood thinner and I was being injected daily with the drug designed to prevent blood clots.
Problem was I am allergic to Heparin and each day I should have been getting better, I was getting worse. After 8 days in this hospital I was transferred by ambulance to the rehab hospital. I had missed not only Thanksgiving, but now was close to "forfeiting" Christmas...(which I did). After release I saw my primary care doctor as directed to get blood thinner adjusted...he knew nothing about my experience so he contacted the hospital to get records...235 pages! He gave me a thorough checkup. "Your heart is good, your liver is good, your kidneys are good…"
He shook his head afterwards and said, "you can't tell me that God doesn't have His Hand on your life!" My friend Mark was with me, we looked at each other and grinned, Thanks for asking about my "knee surgery", bet you weren't expecting that...neither was I. I think I will be playing golf in a couple of months. Back in the swing of things so to speak. Like the puppy who got his tail cut off said...It won't be long now!
Welcome to Don Dickerman Ministries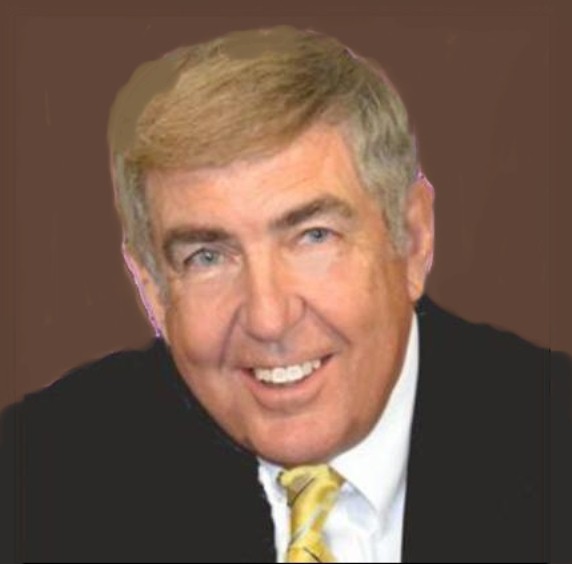 Don has directed an international ministry to prisons since 1974, having personally ministered in more than 850 different prison facilities in North America, the Caribbean and Europe. In 1995, he received a powerful anointing for healing and deliverance and that is now the focus of the ministry.
He has written such books as When Pigs Move In, a Charisma House Best-seller. Keep the Pigs Out; People, Pigs and Principalities; Serpent in the Sanctuary; Turmoil In the Temple and Protected By Angels. Don is also a contributor to Charisma House publishers Spiritual Warfare Bible.
Don has seen thousands receive deliverance and healing through his ministry. He graduated from Trinity Valley Baptist seminary and is a licensed and ordained Southern Baptist minister. He has served in many churches beginning with Norwalk Southern Baptist in California, Shady Oaks Baptist, Harwood Terrace Baptist in Texas and many in between. The focus of the ministry since 1995 has been in deliverance and healing. His pastor and close friend taught for ten years at Southwestern Theological Seminary.
Don has ministered to many of the world's infamous inmates including, Ted Bundy, Mark David Chapman, Karla Faye Tucker , David Berkowitz and others. (Don is currently involved in a movie production about Son of Sam's miraculous salvation and life change) He has also ministered to the so-called meanest man in Canada, Jim Cavanagh and Ireland's most notorious inmate Eddie Ferncombe. Featured on Sid Roth's Supernatural.
He has been a guest on many radio and television programs. Don ministers in churches throughout America. The deliverance ministry has a constant waiting list of approximately 100 people who travel from various locations in the world to experience spiritual freedom.
If you have found the ministry for the first time, the video below is an interview done by Sid Roth on his show, "It's Supernatural", and will help you understand more about the ministry. In the interview you will learn what deliverance is, who can benefit from it, how it's done, and more.
http://sidroth.org/television/tv-archives/don-dickerman/
http://www.sidroth.org/site/News2?age=NewsArticle&id=8579&news_iv_ctrl=0&abbr=tv